Perfect Location,
Perfect Setting,
Perfect Price!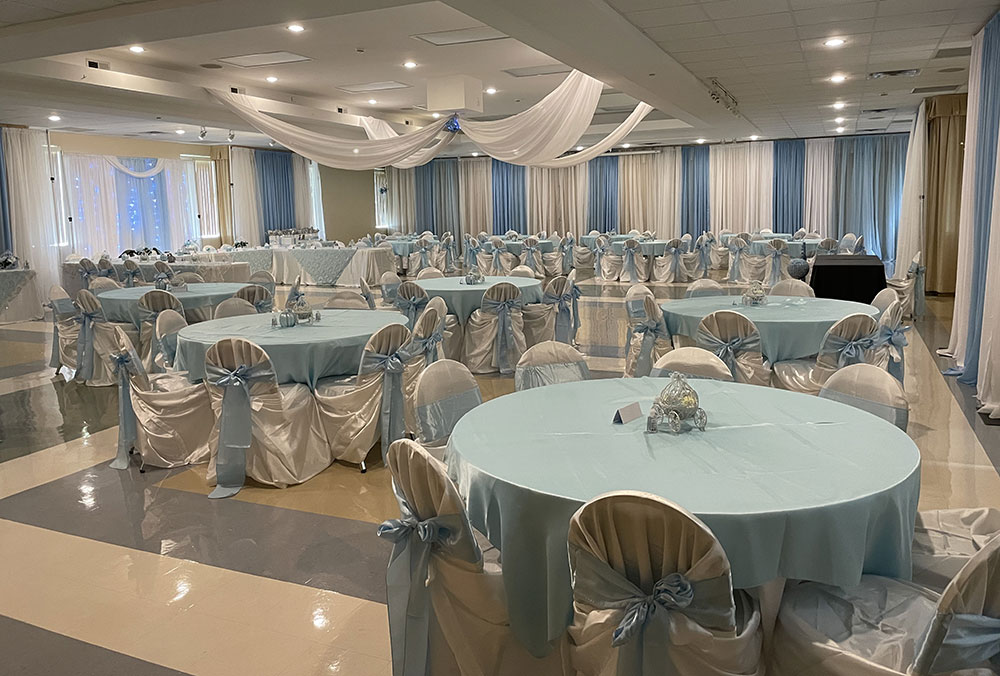 Whether it's a wedding celebration, Anniversary party, or corporate event, you're going to love Christopher Hall in San Antonio.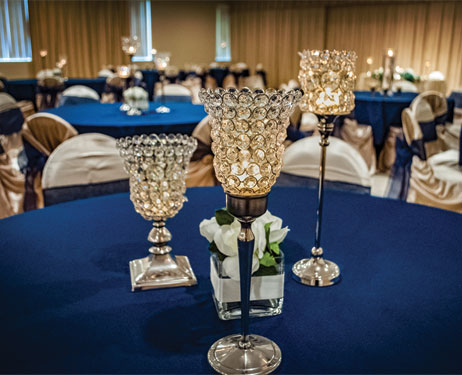 Transform Christopher Hall's blank canvas into

Your Style

for your special event.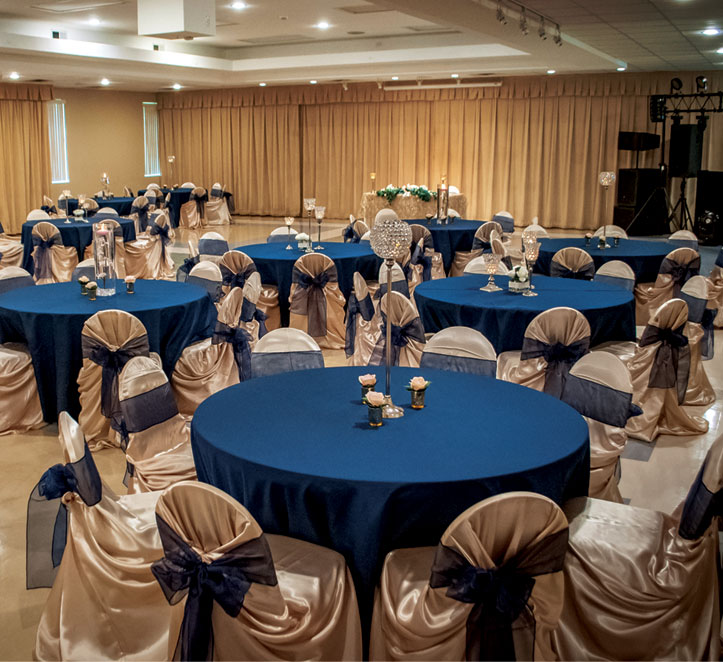 Neutral Décor . . .
that complements any color scheme.
This two story 3,200 square foot venue can accommodate up to 200 seated guests with ample dance floor.
Christopher Hall is conveniently located in North Central San Antonio, just off Hwy 281 on Thousand Oaks Drive.  Included with your rental space is a high tech sound system, ambient lighting control system and the flexibility to bring in the vendors of your choice.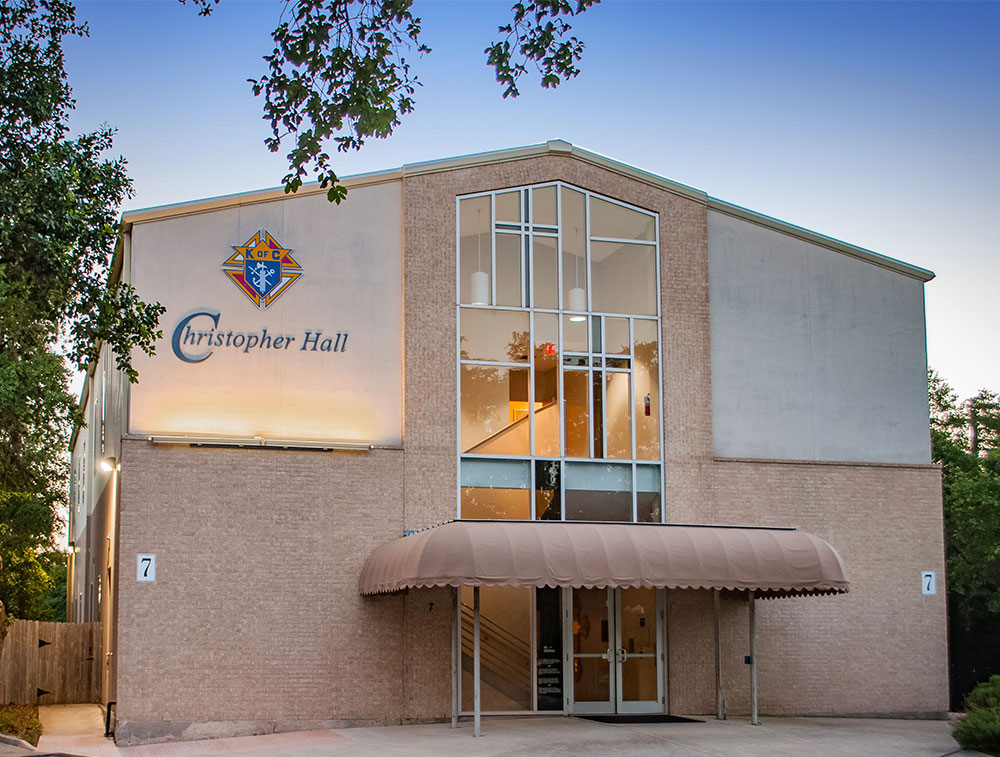 Your Style,
Your Inspiration
The versatility of our San Antonio venue allows for weddings, incredible banquets, classroom workshops, health fairs and much more. With 3,200 square feet to work with, Christopher Hall can be configured for any type of event celebration.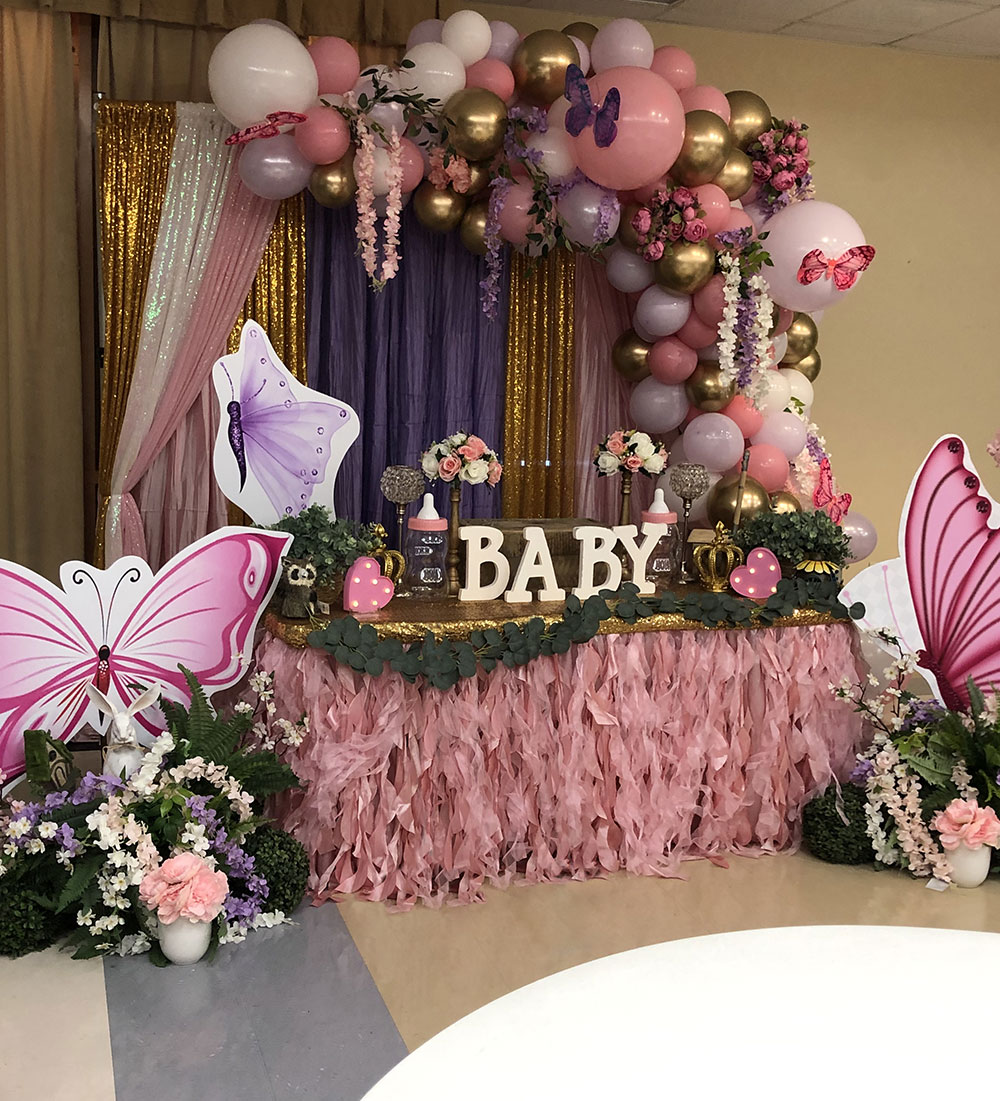 Your Special Day
Our event space can be reimagined to fit any type of San Antonio celebration. Whatever sparks your imagination, we can help you celebrate Your Way!
Whether it is a daytime or evening event, we make planning your next event effortless!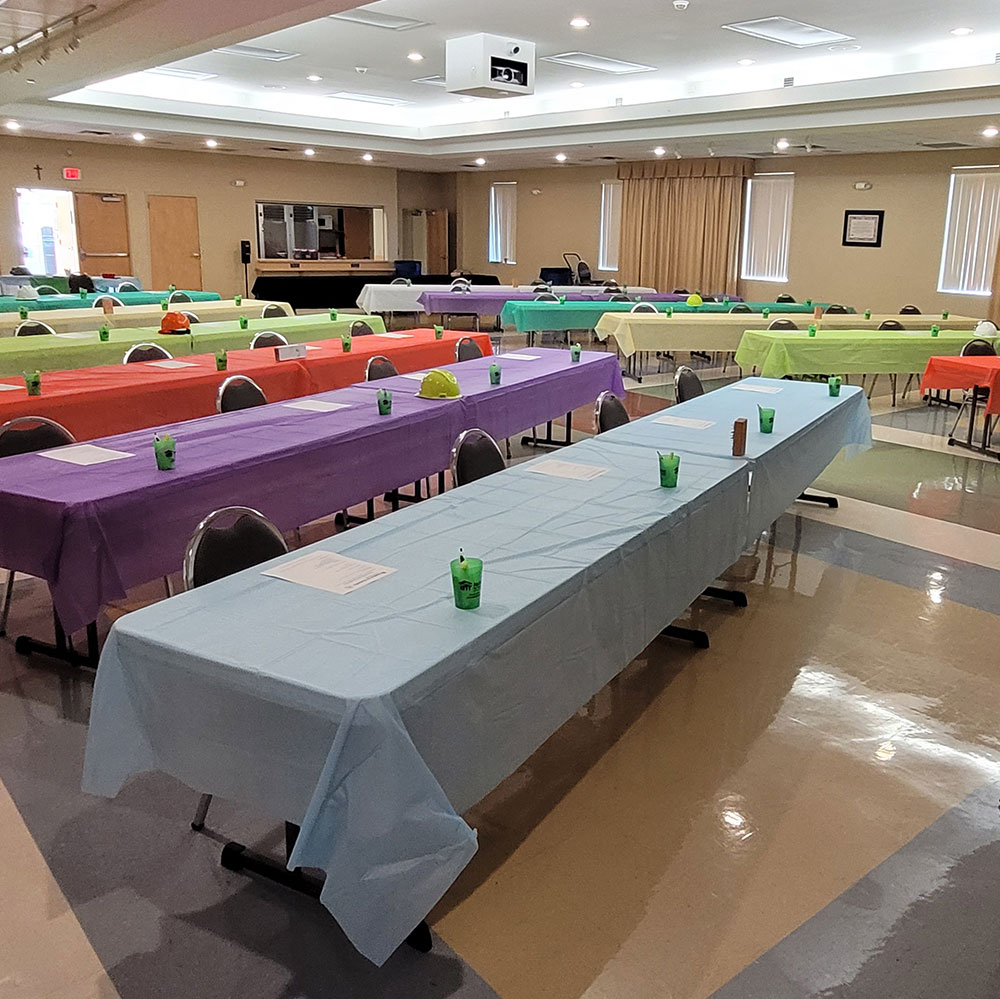 We're also perfect for Corporate Events and Seminars!

The venue was amazing! This is a must for your next event! Gary Richmond was very accommodating to all of our vendors! The layout was exactly what I envisioned! To this day our event is still being spoken of! I could not be more pleased with the outcome of our party! Thank you Gary & everyone at Christopher Hall for your extraordinary efforts & all your hard work!
~ Dalia Diaz
Geronimo Diaz Quinceañera

Thank you so much Gary. Your help along with Richards was outstanding. Everyone involved was such a terrific help. this party wouldn't have gone as smooth as it did without your support. I am so glad I choose Christopher Hall to host our daughters huge event. Really from the bottom of our hearts, thank you. Everyone said how beautiful everything was. We all felt so welcomed and invited. What a blessing. We certainly recommend Christopher Hall for any event for a beautiful memorable evening.
~ Meagen Mendoza
Quinceañera

Everything turned out amazing! Thank you for the support throughout the whole process. Everyone enjoyed your hospitality and your beautiful venue. We have a couple local family members that will be reaching out to book their quinceaneras in 2024. It was a true pleasure meeting all of you! Thank you again for making it a beautiful and memorable experience! 
 God bless you all! 
~ Maria Cantu
Ava Cantu and Cecilia Rosas Quinceañera

We were given the time we needed to set up and prepare our event. Everyone was so helpful and kind, we recommend this venue and will choose this place for future celebrations!
~ Arias Family
Wedding Reception for Reuben & Jill

Thank you to the wonderful volunteer staff of the Knights Of Columbus Hall! From setting up, scheduling a time to decorate, helping the catering staff set up and serve. All very timely and all with a smile. The Hall was spotless and everyone enjoyed the memories shared from screen provided. Highly recommend this Knights Of Columbus Hall.
Blessings
~ Gerardo Zapata y Familia
Memorial Reception for Joe Zapata

Without a doubt this has been the best place I have ever rented for an event. I can't thank the folks at Christopher Hall enough for making my daughter event go so smoothly. The place is very clean and the folks were super helpful. During the window we had to decorate one of the folks there helped us cover chairs. Now how awesome is that? I feel bad that I can't recall his name as it was a busy day but I can tell you I will book this place again. Thank you Gary, Wayne and others for everything!
~ Jo Ytuarte
Leah Graduation Party